4 Things You Need For A Successful Winter Open House
Posted by Gurpreet Ghatehora on Friday, January 19, 2018 at 2:38 PM
By Gurpreet Ghatehora / January 19, 2018
Comment
Are you up to the challenge of selling homes during the slow winter season? Even though there may be fewer buyers out there the ones who are there are serious about getting into a new home. And if you use seasonal elements to enhance your open house and show off the home's potential you can make those winter sales. Staging a home for a holiday open house isn't always easy but it can be fun and it absolutely will make a difference in whether or not you get an offer on that home. Here are four things that you need to have in order to run a successful winter open house:
Holiday Decorations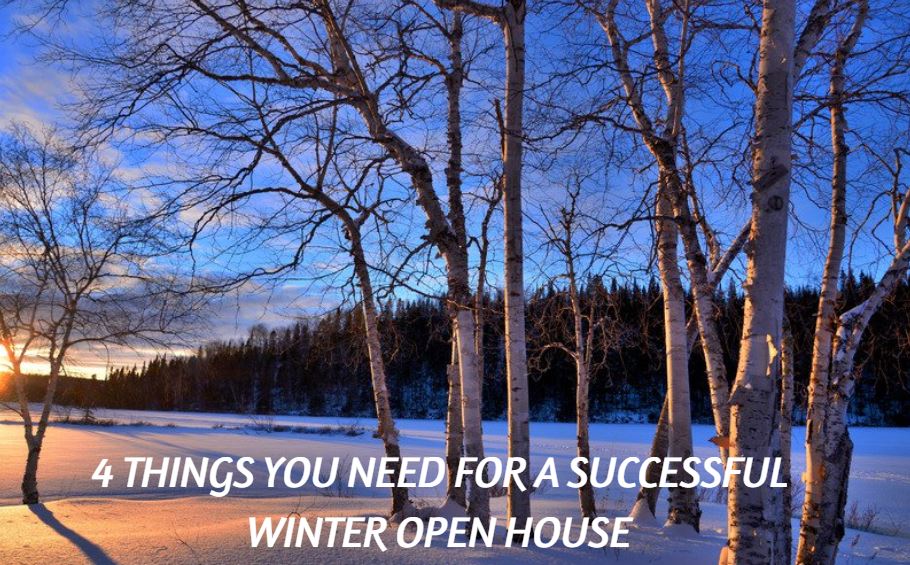 The holiday season is the elephant in the room when you're selling homes in the winter. You can't ignore it but you don't want to make it the focus of the open house either. It's not a holiday party, after all. So the best way to deal with that elephant in the room is to stage the house with elegant, understated holiday décor. That way you can capitalize on the beauty of holiday decorations and enhance the appeal of the home without making those decorations the focal point of the open house.
Lighting
Winter days are short. When people are coming to look at a home after work or in the evening it will get dark and cold before they get there. So you need to make sure that house is lit up and looks as warm and inviting as possible. Install holiday lights or solar garden lights along the driveway and walkway to make sure that slippery patches are easy to see. Bring in floor lamps to light up the dark corners of interior rooms and turn on all the lights in the home. Turn on outside floodlights as well.
Seasonal Drinks
Potential home buyers will definitely appreciate a hot drink when they're coming to tour a home in the winter. Aside from the usual coffee and tea make sure that you have some delicious seasonal hot beverages for potential buyers. Not only will they appreciate the selection the smell of those traditional drinks will make potential buyers feel right at home. And when they feel at home they will want to buy that home. So make sure that you also have hot chocolate, hot cider, and other seasonal drinks available.
A Look Book
During the winter potential buyers won't get a chance to see the outside areas of the house in full bloom. But outdoor living is very popular now and buyers will want to know what kind of outdoor space the house has. A Look Book filled with photos of the yard, patio and grounds during the summer and fall will show potential buyers how much living they can do outdoors in other seasons and what the yard and grounds look like in the spring, summer and fall.