Home Staging Tips For Spring
Posted by Gurpreet Ghatehora on Tuesday, March 6, 2018 at 9:42 AM
By Gurpreet Ghatehora / March 6, 2018
Comment
Springtime is prime time for real estate sales. When you're getting a house ready for potential buyers to see in the springtime you should use natural elements and play up the light in the home to make buyers feel that sense of potential that the home has. Spring is a time of rebirth so making a home seem like a fresh and clean slate will make it really appeal to buyers. Here are some more spring staging tips you can use to wow potential buyers and start off spring with some serious sales:
Get The Windows Washed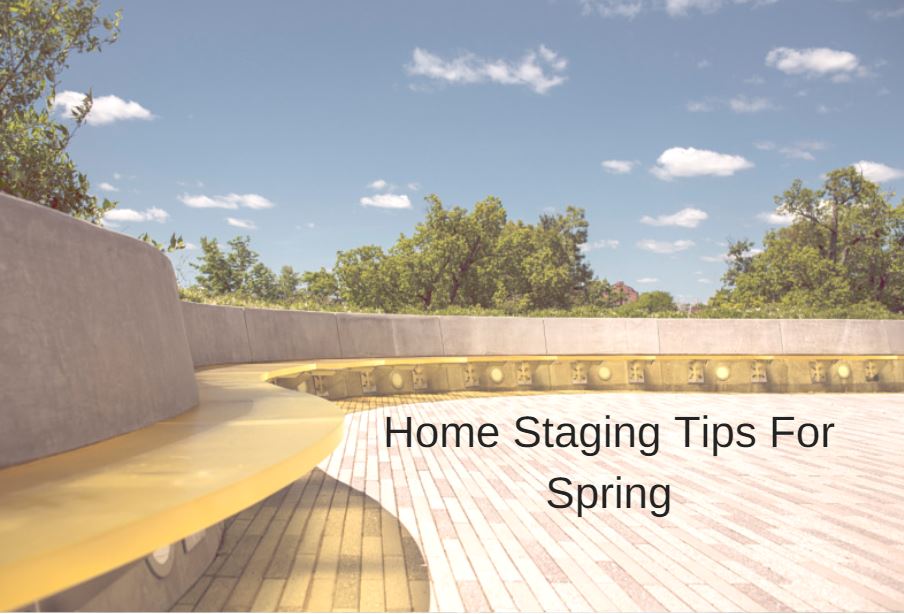 The best way to make buyers feel that sense of sparkling spring sunshine and openness is to get the windows of the windows professionally washed. A professional window cleaner can get all the winter crud, dirt, debris and other gunk off the windows so that they shine in the sunlight. Window cleaning can usually be done in a day and it will make a huge difference in how potential buyers view the home.
Change The Outdoor Décor
Spring is about new life and growth. So ditch the holiday lights, wreath and dirty welcome mat. If you want the house to make a great first impression on potential buyers put up a cheerful floral spring wreath on the door. Put out a new and colorful welcome mat, or use one made of natural fiber like sisal. You can leave some white lights up on bushes in the front of the house or in the backyard to make the landscaping look prettier but get rid of colored lights. Some white solar lights along walkways and pathways also make a great first impression.
Paint The Front Door
The front door is probably looking a little grungy after the window storms and bad weather. If you can give it a fresh coat of paint in a bright friendly color. But if you can't paint it the door should at least be power washed to get all that dirt off it before potential buyers walk through the house.
Replace The Curtains
After you get the windows washed put up some new crisp and clean curtains in a light fabric. Gauze curtains or crisp white cotton curtains over newly cleaned windows will let in light and make the home feel more open and bright. Get rid of heavy blinds or Roman shades that would make the rooms seem smaller and darker.
Freshen Up
Fresh flowers in vases in each room will make the room look and smell like springtime. Buyers will love the pretty colors and heady scents of fresh flowers in each room. If you don't want to put fresh flowers in each room at least put some fresh flowers in the entryway, living room and bathrooms. Scented candles or natural essential oil diffusers in the bedrooms are a nice touch too.